---
Trending – The "Emotional" Me
Emotions are intrinsic to us. They add meaning to our life. Displaying these emotions publicly used to be considered a weakness, but that is changing now. In the era of Facebook, Twitter and social connectedness, showing or expressing emotions publicly before the entire world is emerging as a new trend. In the era of shorter attention spans and instant gratification, becoming famous through self expression seems to be the way forward.
Perhaps in the wake of this, Facebook has launched an option to express how we are feeling! Gen Y is very aware of the certainty of death and so may be tuned in more to the importance of living the only life they have got to the fullest extent possible. They want to express their every possible emotion and their feelings about every possible thing.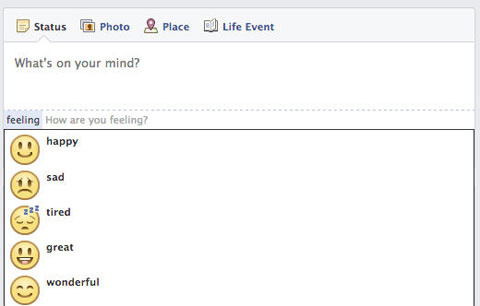 Facebook's Emoticons
The trend seems to grow continuously and expression of our emotions might not stay limited to Facebook walls. It may get manifested in totally different ways. In the future, you may even wear your mood. Yes! You read that right. The GER- Galvanic Extimacy Responder Moodsweater by SENSOREE interprets emotion and displays excitement levels instantly with an illuminated collar.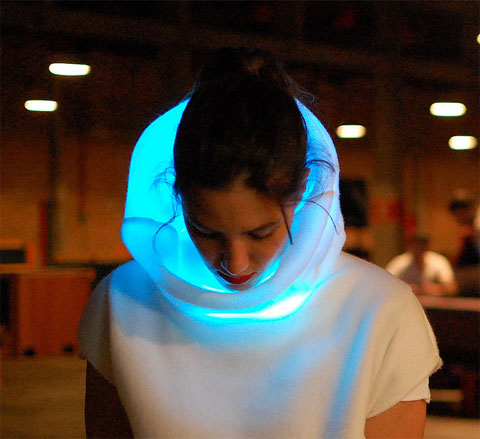 The GER Moodsweater
This might be just the tip of the iceberg for this trend. In the era of Lifeloggers and Biohackers, many of whom are not shying away from putting their entire daily life online, showing emotions might take on a whole new meaning.
Self-expression is emerging as a dominant need for all of us. Only time can tell the manner and the frequency with which we will share our emotions with the world in the future.
---
Your Comments.