The Collaborative Visualiser
---
The Mobile and 'Smart' Living
There was a time when people used paper planners to manage office tasks, the newspaper guy had a stable job and radios were found in every home. Today, on the other hand, things seem to be very much in favor of the mighty mobile. It is one of the big actors in a typical ecosystem.
It is a necessity, an entertainer, an educator, the ultimate tool and above all, a companion!
One could debate for hours about which smart phone is better, giving in to feelings of loyalty towards a brand or justification for your decision, but it doesn't matter… the empowerment is happening no matter what you use!
I can safely say my smart phone has enhanced my life…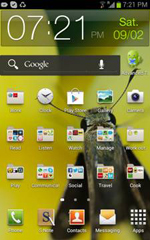 This is what the home-screen looks like… Once I realized the bizarre number of apps that were downloaded, I had no option but to organize it such that at least half of their genius could actually help me! Most of these apps have something to do with what I do all day every day, most of the days!
Read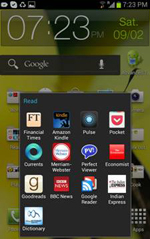 The 'Read' folder has the newspapers, aggregators, ebook and comic book readers and dictionaries.
As fulfilling the experience is of reading paperbacks and real newspapers, all these on a single device with a considerably large screen size and an ability to conveniently save articles for later reading (Pocket) is more than satisfying. Most of these apps are available for free, even the ones that are not use paywalls in addition to subscription models, where a user can read a certain number of articles for free every month.
The aggregators like 'Pulse' and 'Currents' attempt to keep me updated about all the areas that interest me.
Goodreads is a "social media" app that connects people who have an interest in reading. I find it very useful to know what my friends are reading, if there is anything that I could queue up for myself, and also check "ratings" from people all over the world.
The Kindle app allows my husband and me to access our common digital library across devices.
Keeping dictionary apps has its pros and cons. With power comes responsibility and also an annoying case of amnesia… because it is so easy to get any piece of information you want, the brain tends to acquire some amount of memory loss because it doesn't NEED to remember much!
Manage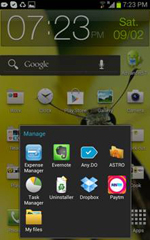 There are points in one's life when you have to be quite the juggler, and it is in such times when certain mobile apps can come to your rescue.
I try hard with apps such as 'Evernote' and 'Any.DO" to get the many aspects of my life in order. This is not to say that they make you disciplined, but a certain amount of discipline and an efficient use of these apps can reduce the stress in your lives to some extent.
Any.DO is a great app that helps you manage your to-dos… it has a fun interface that allows you to move things around with ease, strike off tasks that you've completed, share a task with others and organize everything better.
The 'Expense Manager' just makes the torturous task a little bit easier and quicker, and also does some useful analysis for you.
I use Evernote to keep lists that are more aspirational and long term, like the places I want to visit, things I want to learn, movies I want to watch etc. It's hybrid nature allows you to synch these lists with your website account, and that helps especially when ideas strike while working on your laptop and you just want to update or create new lists.
Communicate & Social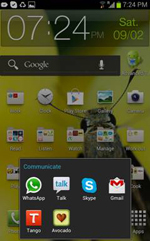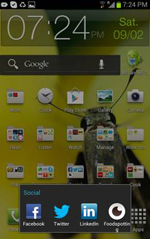 And then there is the usual communicating and "socializing". You truly recognize the power of mobile when your mom, who didn't know how to use a computer until a couple years ago, starts to use Whatsapp, Skype and Facebook with such flair that makes you extremely grateful for technology!
One doesn't need to say much more about these apps than has already been said.
I will mention the new app called 'Avocado' though, introduced to me recently by a friend… it is a cute app that lets you "share" anything that you think, see, do or create with the one who is most important to you (though one can possibly create multiple accounts).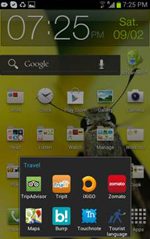 There are a number of apps that have the potential of making your travel experience better.
Ixigo helps with easy searching of flights. TripIt helps me keep track of my travel and all it's various variables and also allows me to keep track of where and how my friends and family are traveling to (if they have accounts).
Needless to say that TripAdvisor has revolutionized travel! We have gone to the most elusive little B&Bs and had the owners ask us to recommend them on TripAdvisor. It promises great experiences and impeccable service, since most enterprises in the hospitality industry are afraid of 'bad' reviews on this potent platform.
Sending and receiving postcards gets much more fun with 'Touchnote'. You can send your own photos as postcards and make it much more personal! Sending a postcard from this app is expensive though, and it is not stamped from your location but a centralized location in the UK. It is something that you don't always use but it's a fun little tool to have and in the rare occasion that you do use it, it ensures many smiles!
Entertainment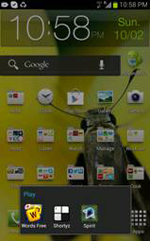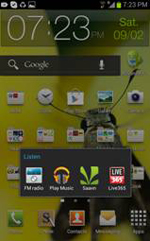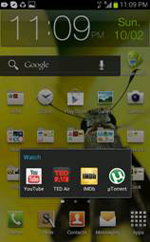 The smart phone is a great source of entertainment, with games for everyone, platforms to listen to music and watch videos!
I keep downloading games and then getting rid of them once I've had enough. One game that I have kept and will keep is 'Shortyz'. For all you crossword lovers out there, this is one app you need to have on your smart phones! In addition to it being a great way to spend time, I've also found it to be a fun activity to do with your friends. It is an aggregator of crosswords from across newspapers, and despite some bugs, is mostly very stimulating and fun.
There are other areas of interest like working out, cooking and design that the smart phone allows me to make more experiential, and there's always some looking out for new and exciting apps!
A lot of this functionality is whimsical and probably does not serve any real purpose, but in my experience, has the capability to make you think more creatively about life and the things that you normally do.
---
Your Comments.